New Hampshire finally got the snow they've been waiting for, with upwards of 2 feet of wet, fluffy stuff plopping down during this past week's multi-day Nor'Easter. Unfortunately for the snow sporting folk, the snow was followed by a day of rain. An imperfect storm.
Our favorite XC ski area in southern New Hampshire strategized carefully to preserve as much snow as possible in the borderline conditions, grooming selectively. Not a good day to leave the backcountry skies at home, as none of our favorite trails were groomed, and we were wearing our piddly skating skis.
Here's a rare picture of Mr. Pinault falling!  Not that I didn't take my fair share of spills on the ungroomed open slope, riddled as it was with pockmarks and ice pools. "Look, it's Lindsey Vonn!" he called as I careened into a plush pillowy snow bank, to the amusement of a group of high schoolers (who, I must add, crashed way more than I did).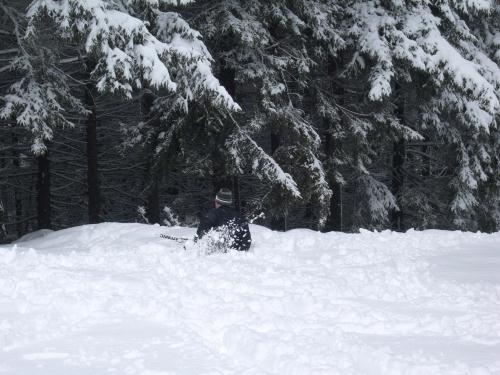 Here I am at the pinnacle of the open slope, looking out upon Mount Monadnock.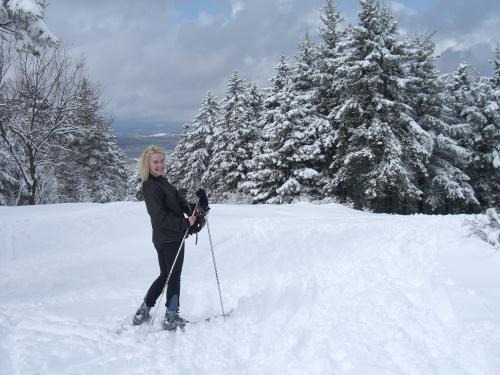 The XC skiing area was packed and there were a lot of characters out on the trails today. Sometime after noon, big fatty flakes started to float down from the sky, and I felt that finally, winter has arrived.